Train Harder AND Smarter With Our Fitness Kickboxing Classes
What if we told you there's a way to burn hundreds of calories in just one class while also building real, sustainable muscles? Right here in Deer Park.
And what if we said you'll love every minute of it?
Crazy, right?
Well, ladies and gentlemen, we're proud to introduce to you our cutting edge Fitness Kickboxing classes, where you can change the way you train and bring back some excitement to your workouts.

This high-energy class is perfect for men and women of all ages and experience levels and it will help you see real results fast - and you'll enjoy every minute of it!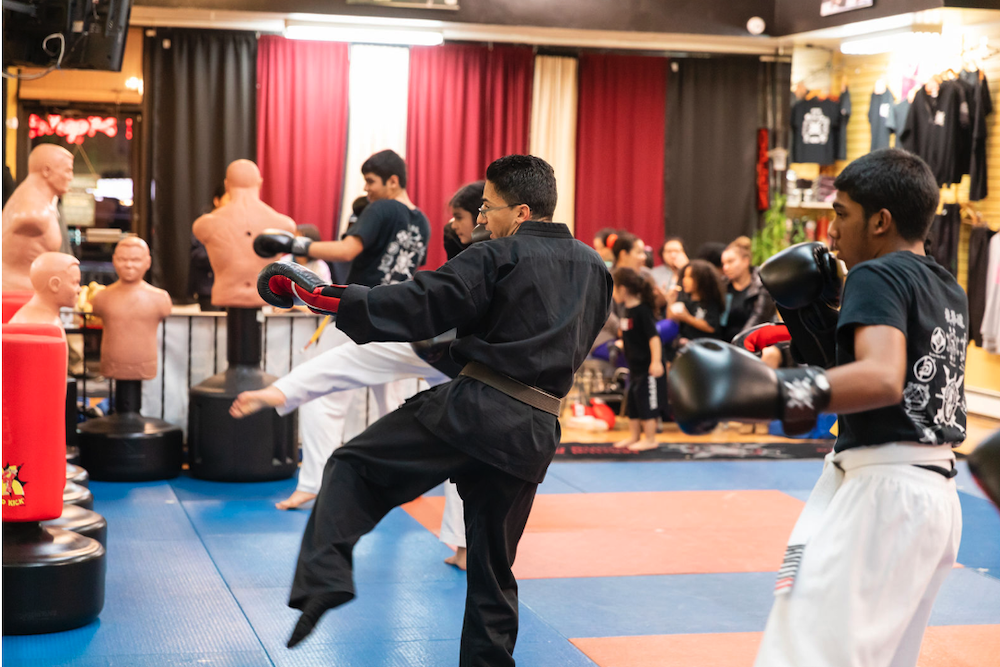 Get More Out Of Your Training Today With Our Fitness Kickboxing Classes!
You don't have to keep spinning your wheels in a traditional fitness training class, where the instructor barks orders and you follow along from the back of a crowded room. Step up to the heavy bag and relieve your daily stress with a few rapid fire punches and a roundhouse kick. Melt away those calories and push yourself more and more each class.
You'll quickly enjoy results like:
A tight, stable core
Strong, explosive movements
Newfound agility and speed
Incredible cardiovascular health
And You Can Carry All The Benefits OF Fitness Kickboxing With You Everywhere You Go
The benefits don't stop when you walk out the door. Our Fitness Kickboxing program will stick with you wherever you go because the skills you'll gain simply cannot be matched. From your workplace to your social life and everywhere in between, you'll see an incredible change in demeanor as you quickly become more and more skilled in our kickboxing program.
You'll feel more:
Confident
Energized
Accomplished
Proud
And every time you come back to train, the feelings will just continue to grow!
Join Us Today For Fitness Kickboxing In Deer Park!
Are you ready to take the first step toward better health and improved strength? Join us today at The Martial Arts Training Center and take part in Deer Park's most exciting Fitness Kickboxing class.
To get started, all you have to do is fill out the short form on your screen. We'll give you a call shortly to answer all of your questions and get you signed up for your first class!